DAFX/COMEDIA Concert at MUMUTH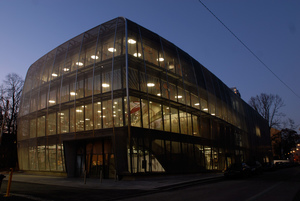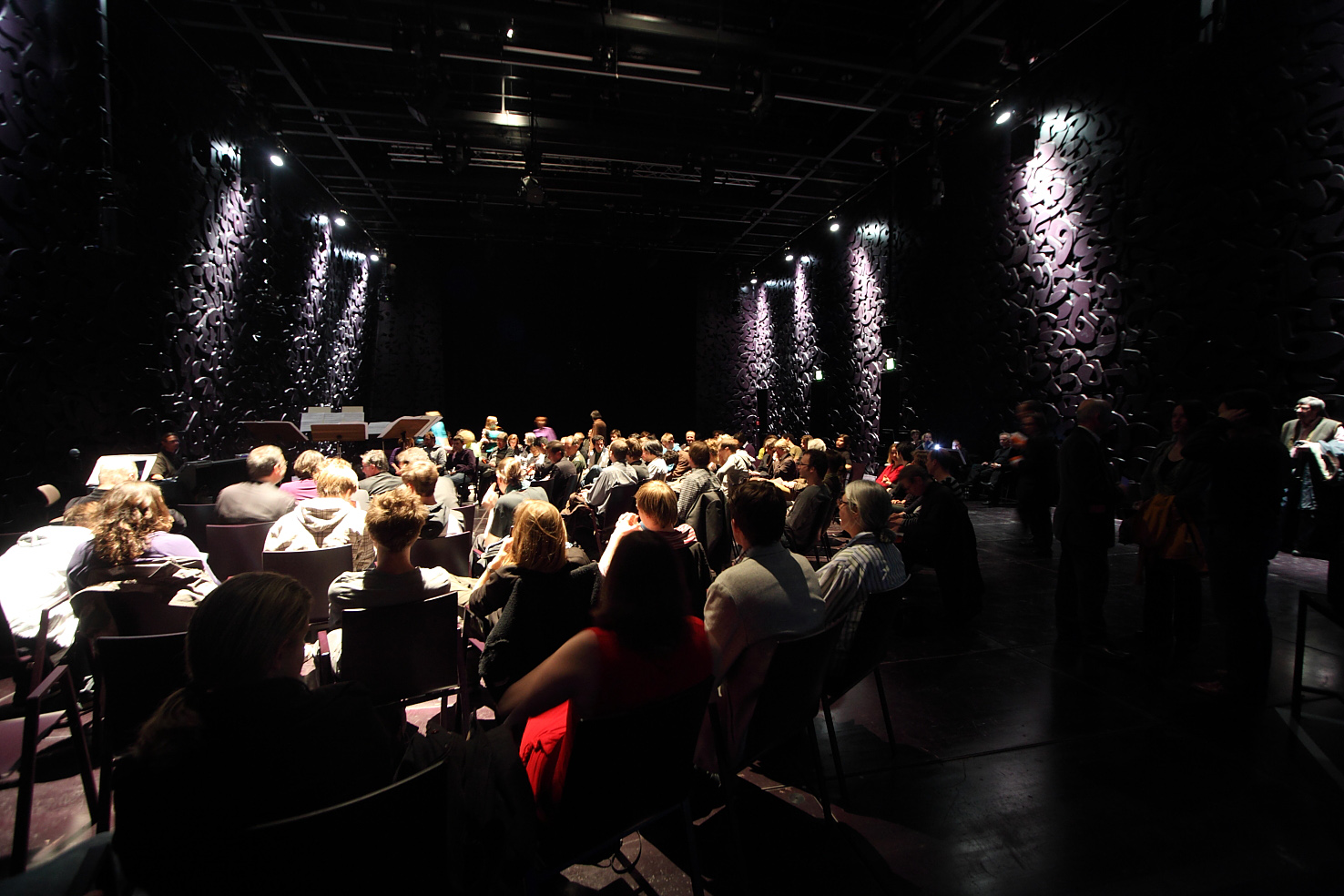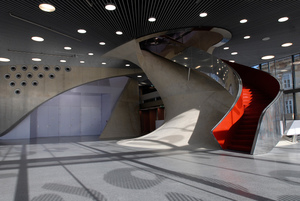 IEM Graz is proud to host this year's DAFX concert in our new and exciting venue MUMUTH.
The concert is one of IEM's many activities in the COMEDIA project, focusing on the development of artistic and technical content.
Date: Tuesday, September 7th 2010
Time: 8pm
Location: MUMUTH, Lichtenfelsgasse 14, 8010 Graz (map)
Admission is free for DAFX participants. Please bring your conference badge with you.
The program will feature new music by the following artists, who are also present at the event:
The MUMUTH building with its novel architecture is the latest addition to the University of Music and Performing Arts Graz. It features the IEM cutting edge 3D sound projection system and Ambisonics technologies. The concert hall allows for flexible stage and light setups, virtual room acoustics and variable loudspeaker layouts.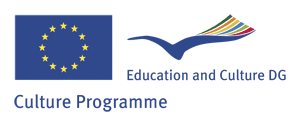 Document Actions